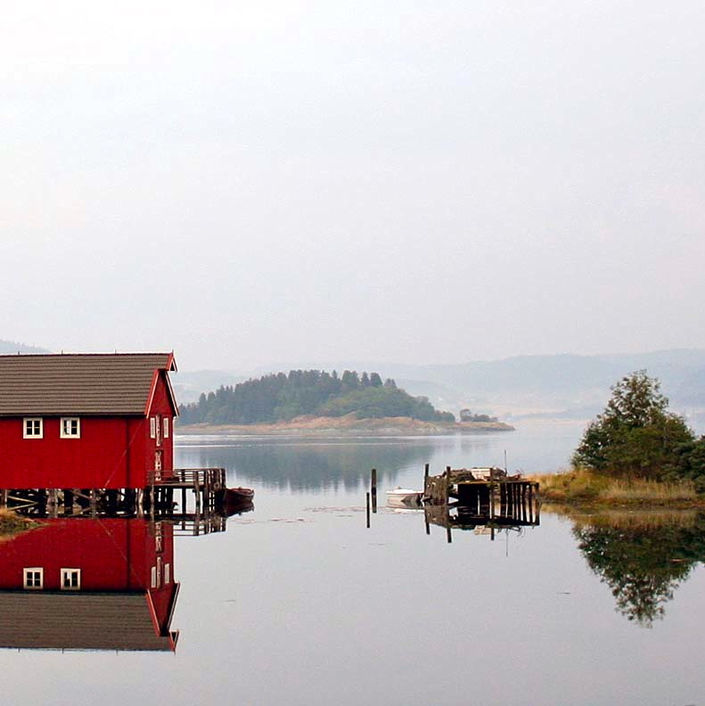 Welcome to Inderøy
Inderøy is a viable culture and agricultural municipality in the midst of Innherred in Trøndelag, Norway. Our slogan is "best together".
The municipality can be proud of diverse businesses with emphasis on agriculture and affiliated industry, entrepreneur-corporations with extensive operational grounds and public servants performing in many different jobs, everybody making an effort to improve and better the standards of our local community.
The center of our municipality is called Sakshaug (or Straumen). During medieval times the district was the actual center of a county called Øyna, which also included the neighboring communities Beitstad and Verran.
During the 16th century and through-out the times when Norway and Sweden was governed by the same king (up to 1905), Sakshaug and Inderøy played a very essential part in regional politics and public administration thus we hosted very central governmental officials.
The municipality-center Sakshaug has a number of cultural places of interest, such as Nils Aas kunstverksted and Inderøy kulturhus, Muustrøparken with several sculptures made by the famous artist Nils Aas.
The annual jazz-convention called Sodd-jazz is also situated in Straumen. We're also proud of our beach and recreational area Sundsand – located nearby the center of Straumen.
There are five school districts in Inderøy.
Røra – which is located in the south-east of Inderøy. In this part of our community we also have access to train-services and E6 (national road). Sandvollan is in the northern part of Inderøy – and has predominantly agricultural industry. In these parts you can also find Hustad kirke (The Church of Hustad) – a church build in 1150 . This church is the smallest of the medieval stone-churches located in Trøndelag.
Kjerknesvågen is well-known for its vivid maritime activities – and harbors the famous Pauline – a celebrated sloop built in Inderøy in 1860.
In Utøy - situated in the southwest of Inderøy – we find the great estate of Rostad. Currently serving as an institution for children, but earlier Rostad has played a significant part in Norwegian history. This, because it was the home and origin of the Norwegian politician and prime minister Ole Richter (1829 – 1888).
Inderøy is actually a relatively new municipality – meaning that Inderøy and Mosvik amalgamated in 2012. Mosvik is a place well suited for outdoor activities. You can find several tracks and hiking-routs in Mosvik.
In our new municipality we try to emphasize the importance of presenting new and attractive building plots in every part of our municipality – and facilitate and support infrastructure needed for the existing small and bigger businesses – we welcome both new inhabitants and new businesses!
The people of Inderøy are known to love their community and there are a lot of active spare time organizations here, making Inderøy a good place to live and a good place to work.
No matter how long you would like to stay here. You are always welcome to Inderøy!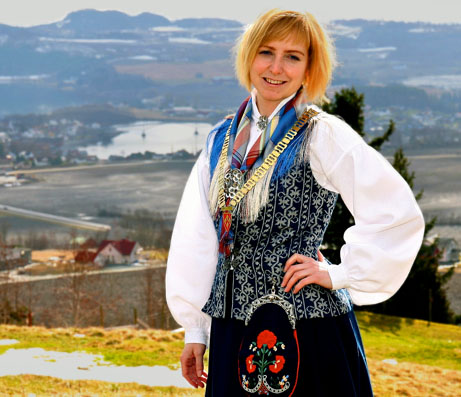 Greetings
Ida Stuberg
Mayor of Inderøy